Fertility data for Profitable Decisions
mySYNCH by Parnell is the free management application that uses your herd's fertility data for you to make more profitable decisions for your dairy. ​
It generates over 27 easy-to-read reports so producers, veterinarians and a dairy's key advisors can implement the most effective protocols in the herd.
DashboardS
mySYNCH generates herd management reports in an easy-to-read and analyze format. You can access reports on fertility metrics, milk production, breeding technicians, and sires through the centralized Dashboards.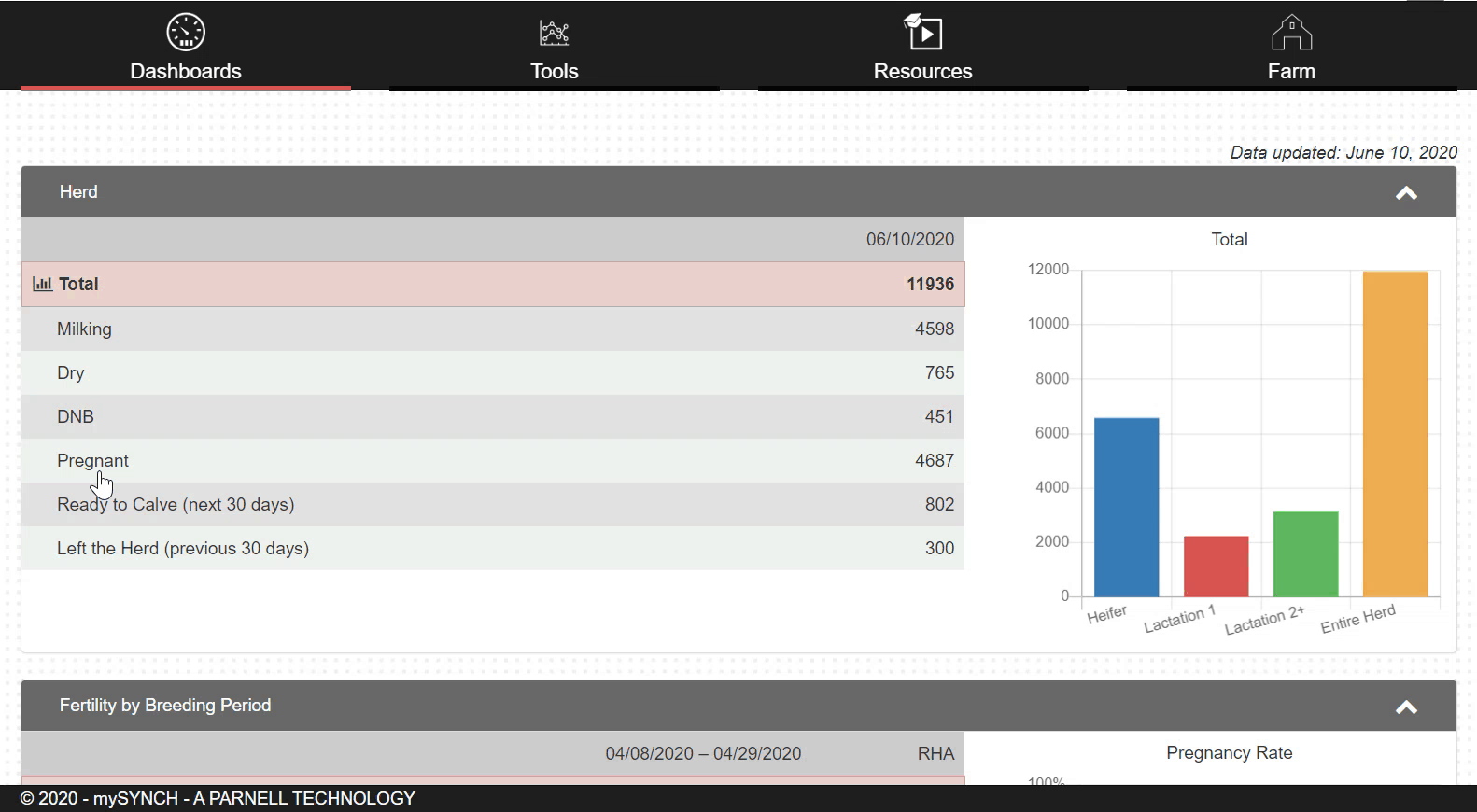 Tools
mySYNCH puts data into useful analytical tools. The Fertility Analysis tool visualizes historical trends in reproductive performance and lets users record real-time events to track the effects on herd fertility. Benchmarking lets a dairy view their fertility metrics with like farms across the country. The new Fertility 360 Report combines your dairy's data in a 360° on-farm evaluation of cows, nutrition, facilities, management and personnel. Find out more by visiting www.CrankUpYourProfits.com.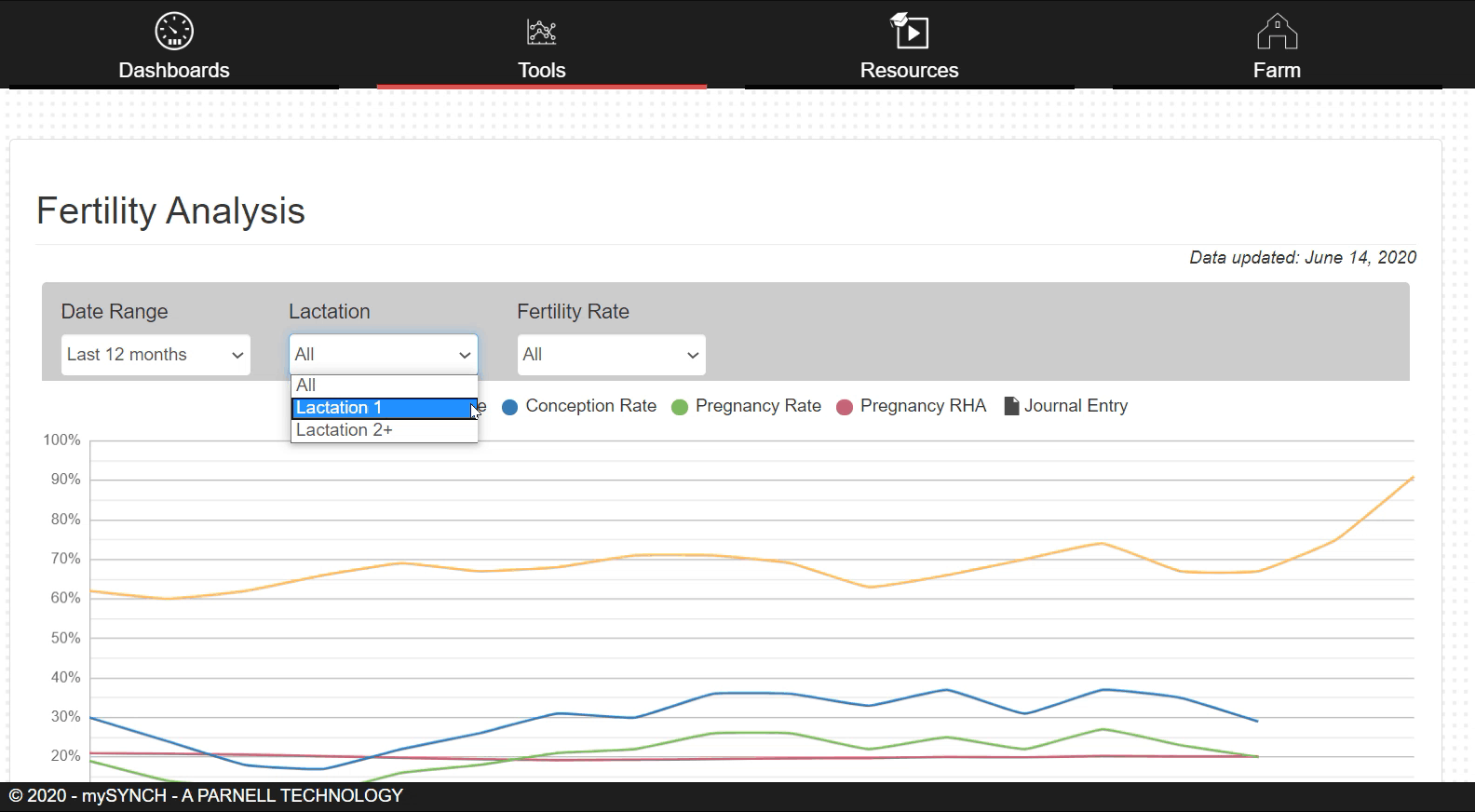 Resources
Resources aim to improve the knowledge and skill of the individuals directly involved in implementing synchronization protocols and other breeding activities. Videos and certifications are available in English, Spanish, and soon, Portuguese.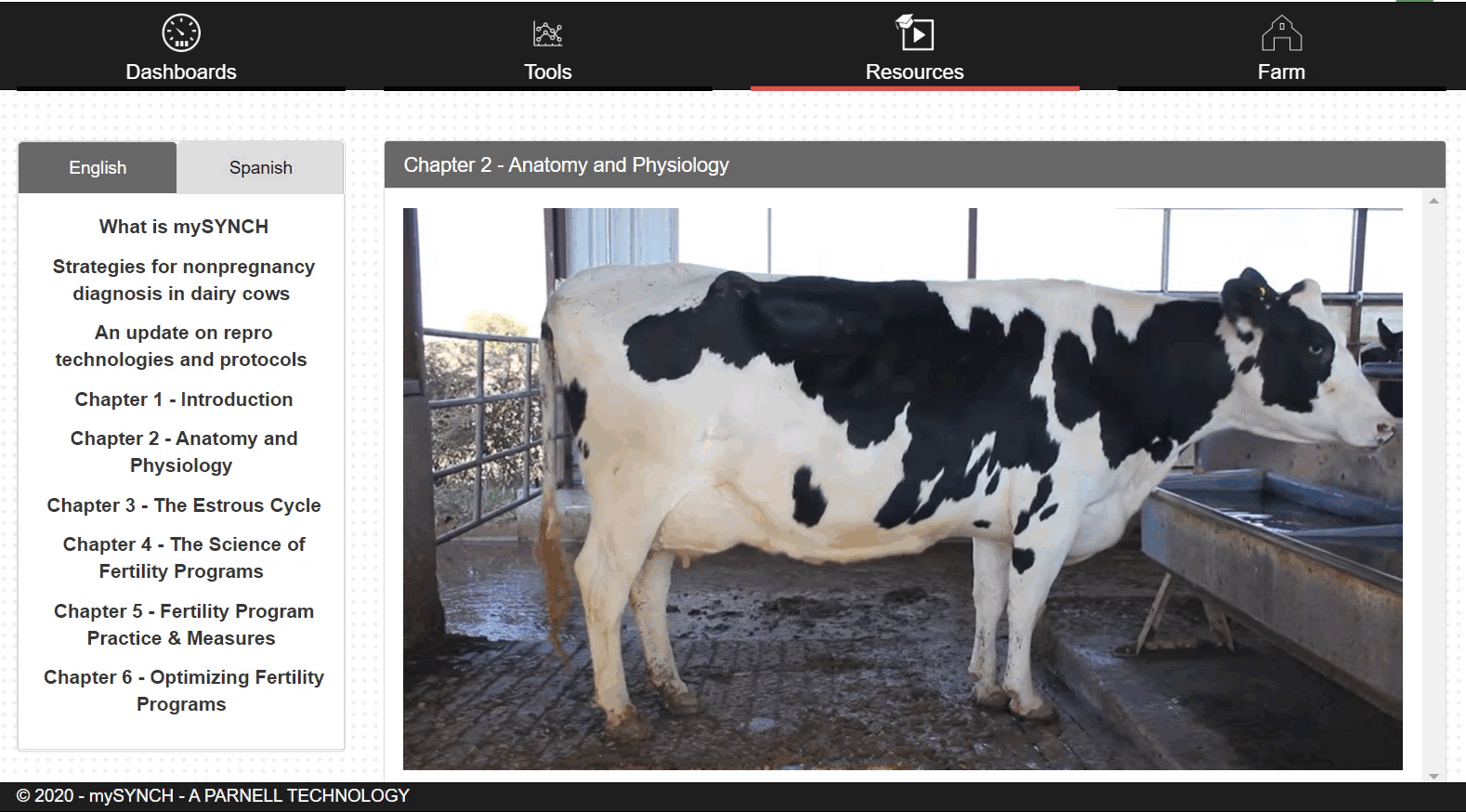 fill out the free demo request or Register for the upcoming mySynch live demonstration!